Hi,
following my previous post on this forum, I keep observing some strange behavior of my jobs. Some are queued for four days already; some fail with no logs available; some finish successfully (?) with no logs available; and there is this roofit job I submitted yesterday, which is running for 9 hours already: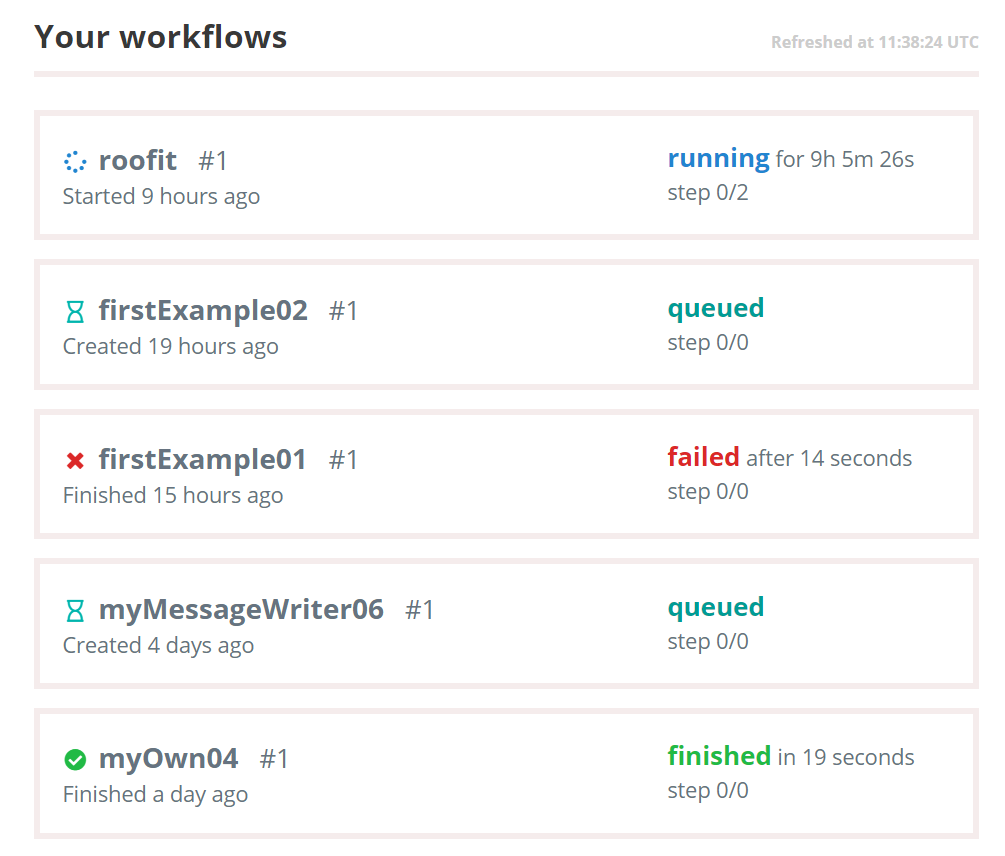 This roofit job is the one from the "first example" section of the REANA documentation. Simply by looking at its code I would expect it to finish in 10 minutes, tops. What is it doing for 9 hours?
Most importantly, can it be due to some global mistake in my setup or something similar? Why are there no logs available for almost any of my jobs? Why are they all queued for long periods of time?
Thanks!